Collection
We have various designs as standard in our collection. Because we make these lamps by hand, they can generally be adapted to your wishes. We can make an adapted quotation for this purpose.
Our Mei-Leng collection is distinguished by organic lines drawn in steel, which become frames for sandblasted white glass panels.
Our Cathedral collection is characterized by long, colored glass panels hanging vertically to form a light shade.
The thick mottled glass pieces used in the Glacier collection are reminiscent of ice.
Each glass shade in this series is hand blown, and each fitting is hand bent, making every lamp unique in shape and style.
Asymmetrical hanging lamps.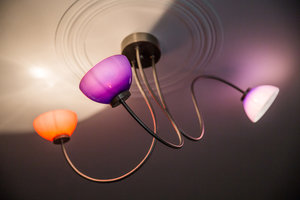 asymmetrische kroonluchter
Prijs: € 895,00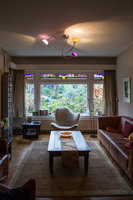 asymmetrische kroonluchter
The drop shaped glass distinguishing this collection has been hand blown according to our design. The inside of the glass is matt, and the outside is gloss giving a beautiful diffused effect. You can choose from a range of hanging materials, such as cotton and synthetic cord, or a custom made metal fitting.
These fantastic balls lie in a frame and can shine up sideways and down. Because the bulb has a small hole, it remains compact and no shadows are created. The model refers to the 70's, but has a modern and atmospheric look.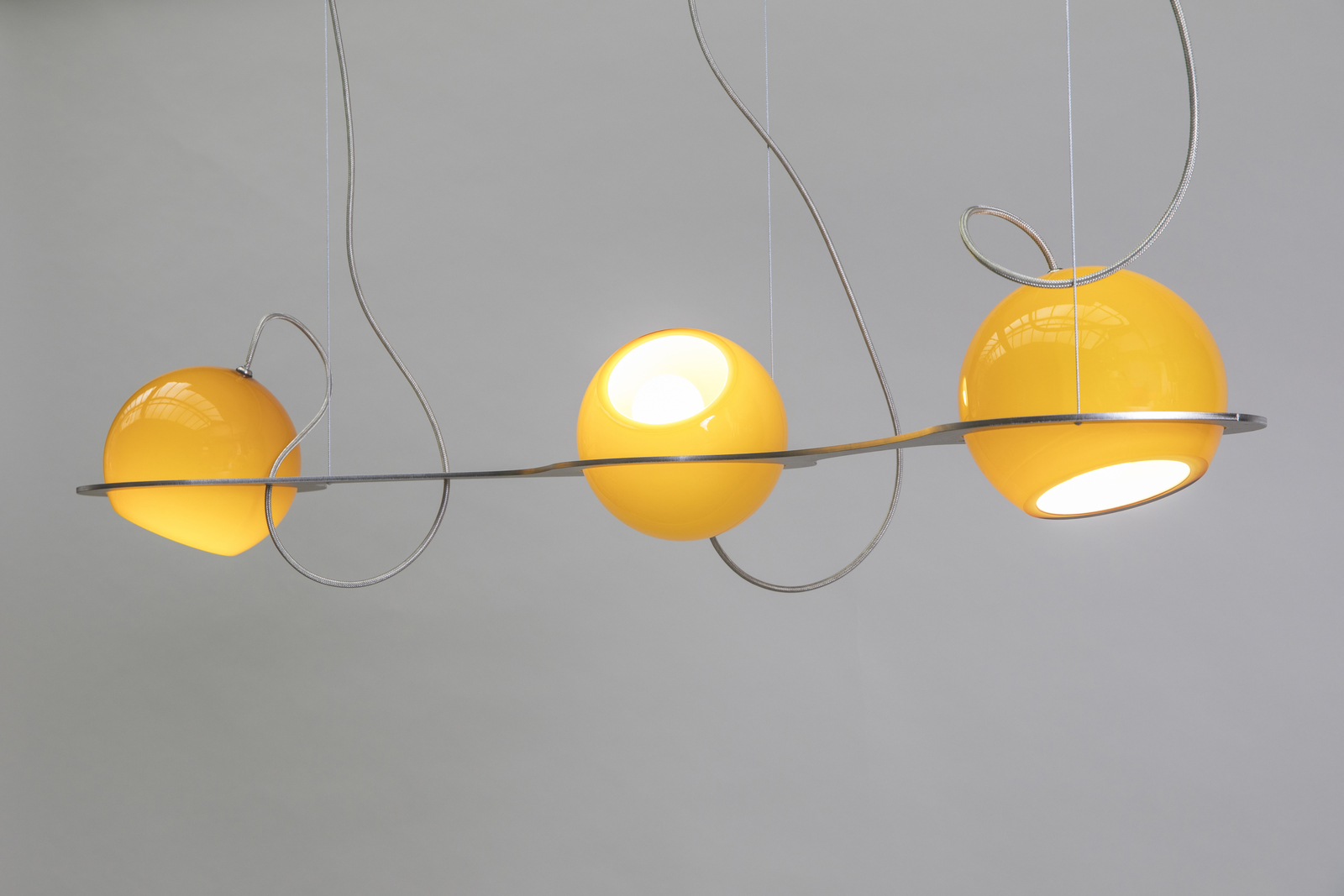 Ceiling light 3-arms
€ 1.595,-