PHILOSOPHY
Our work lies in the tension between art and functionality. Our artistic creations add atmosphere and mood to a room. Our functional knowledge allows us to create designs that light the room in the best way possible.
We work together with you to create a design for your special space, be it your living room, or a public space, such as the Luxor in Rotterdam, churches like the Urk and public buildings such as  Jagtlust town hall in De Bilt.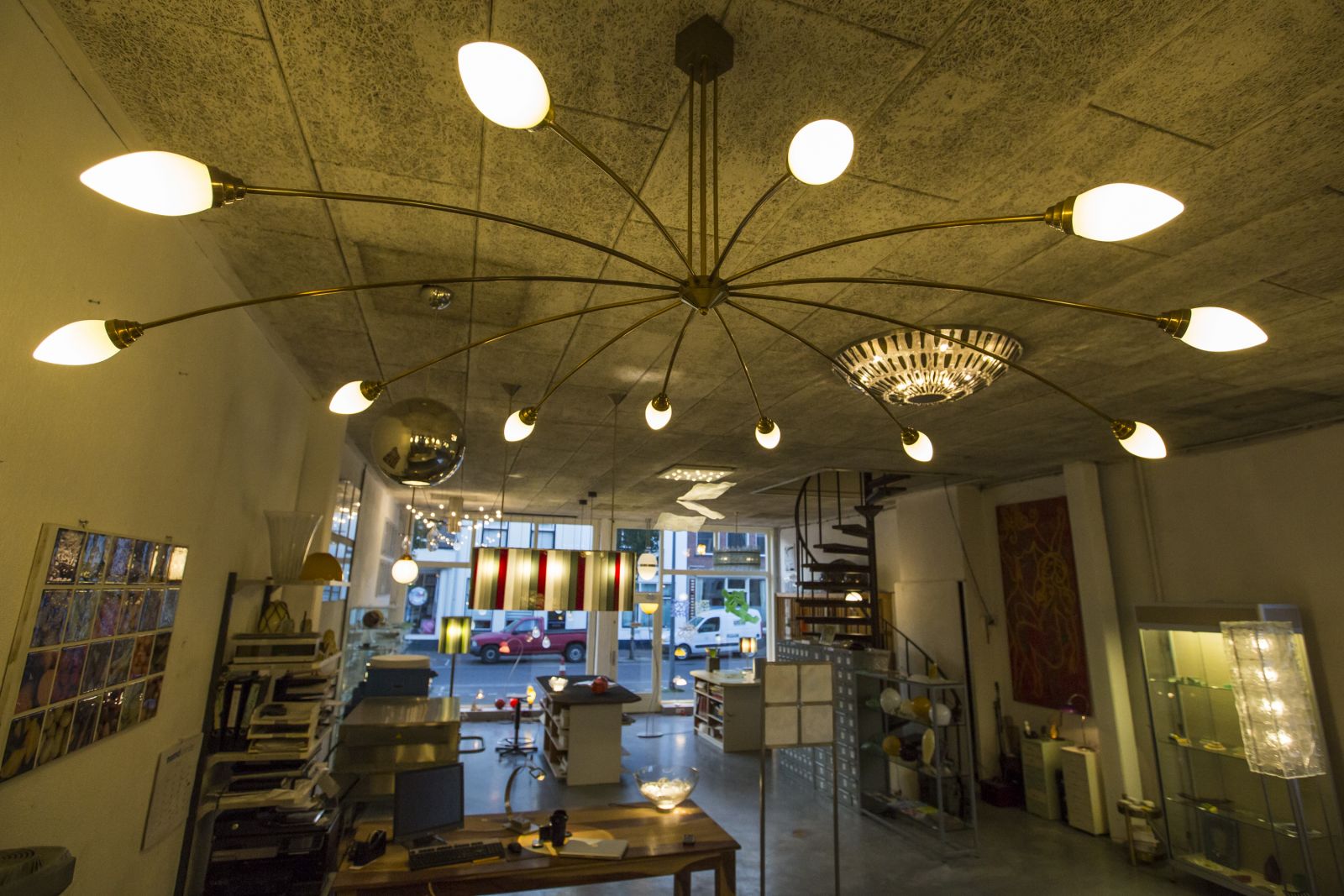 Our passion for light results in a wide variety of lighting designs. We are concerned with the integrity of materials, using the most appropriate materials for design and the function. Whether you require a functional reading lamp with LED technology or a light object to define a space for a classic building, Kunst en Licht en Glas will create a beautiful and durable product.