In de Stadspers
20/04/2021 12:17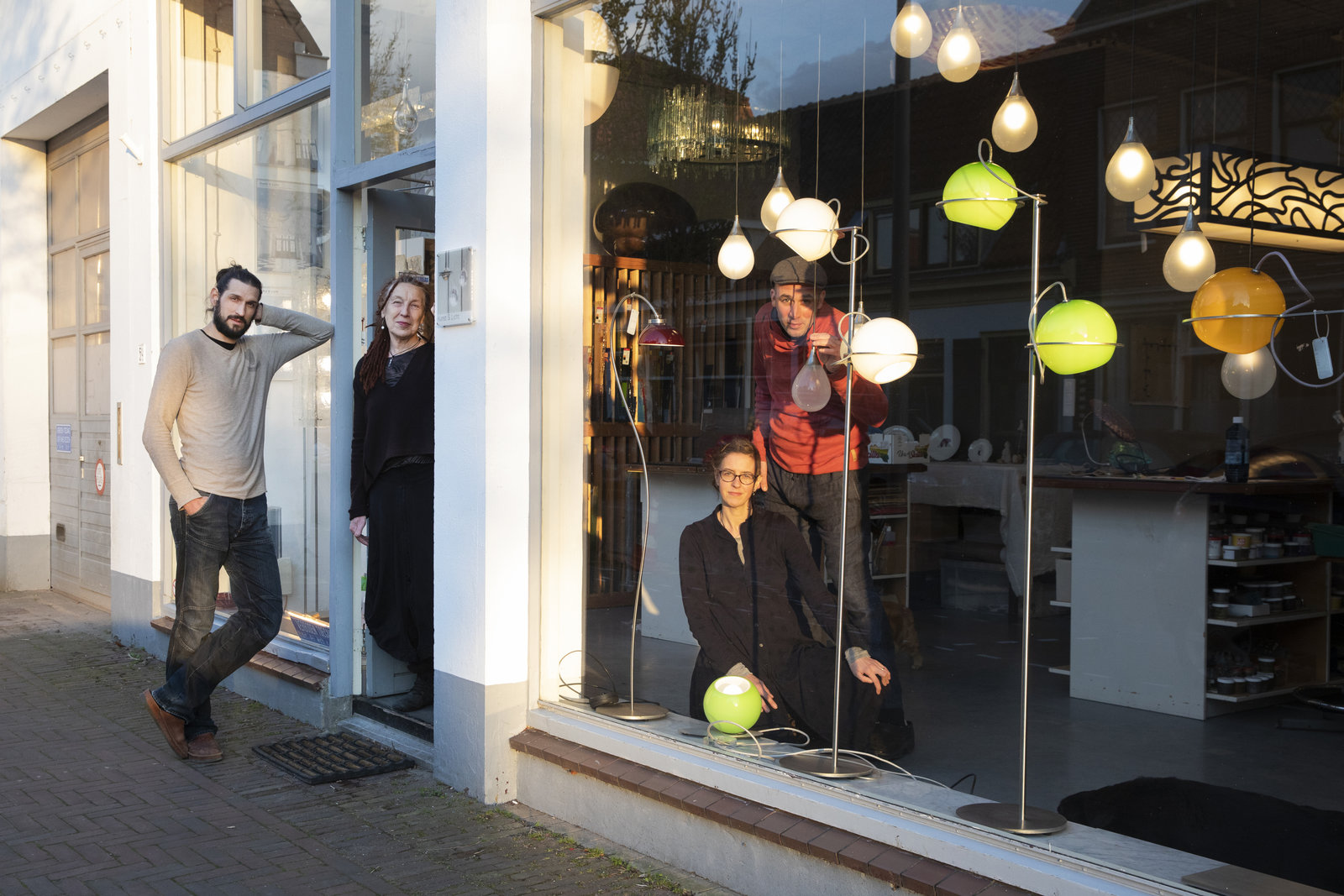 Mogen we ons even voorstellen.
Achter de producten van Kunst&Licht&Glas die u van onze advertenties kent staat een kunstenaarscollectief bestaande uit vier personen. Ieder van ons heeft zijn eigen disciplines, een eigen inbreng en samen komen we tot het eindproduct. Jozé, die begin jaren 90 de start heeft gemaakt van ons bedrijf, ontwerpt de modellen die gevraagd zijn voor de projecten en ook voor de collecties die te zien zijn in ons atelier.
Als er een eerste overleg met de klant is geweest en de schetsfase start, zitten we al snel met elkaar in overleg om te kijken of de ontstane ideeën ook om te zetten zijn naar een uiteindelijke realisatie. De modellen en lichtobjecten worden gemaakt door Jorg en Igor. Onderdelen worden door ons gebogen gelast, gepolijst en uiteindelijk geassembleerd. Daarnaast werken we samen met diverse producenten zoals staalleveranciers en bewerkers, glasblazerijen en elektronische groothandel.
Het gefusede glas wordt in ons atelier gemaakt door Sascha, zij heeft een grote ervaring op het gebied van deze glastechniek en geeft ook glasworkshops.
Heeft u interesse in onze verlichting of zoekt u iets dat op maat gemaakt moet worden, kom dan langs in onze winkel of bezoek de website.